Why I like
Gullick Orthodontics
7171 Hwy 6 N #107
Houston, TX 77095
Get directions
281-859-6555
http://www.gullickorthodontics.com
Families in the Cypress Houston area have trusted their smiles to Dr. Carl Gullick since 1985. Gullick Orthodontics utilizes advanced technology and methods to provide the highest quality of orthodontic treatments for you and your family.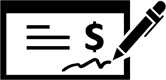 Read Reviews
Jul 23, 2021
Very professional!
Jul 23, 2021
Everyone is super nice, and make my son comfortable. My only complaint is that he sometimes has to wait up to 30 minutes to be taken to the back.
Jul 23, 2021
It was my first visit and I felt very welcomed. Everyone was very friendly with great attitudes! They were open and transparent, explaining all options that were available to me.
Jul 16, 2021
Gullick Orthodontist is exceptional. Everyone strives to make your smile beautiful.
Dr Gullick is the best as well as all who work there.
Jul 15, 2021
Dr. Gullick and the staff at Gullick Orthodontics are great.
Jul 15, 2021
Staff always friendly and happy.

Jul 14, 2021
Friendly staff, efficient and cautious with COVID!
Jul 03, 2021
Very child/teen friendly.
Jul 02, 2021
Friendly and knowledgeable staff. Great doctors, would definitely recommend!
Jun 29, 2021
Never a long wait. Always professional and thorough when explaining procedures.
Jun 25, 2021
Dr. Gullick and his staff are honest and efficient! They make all of their patients and parents comfortable and confident in their treatment plan.
Jun 20, 2021
Katiana's teeth are looking so much better. Herbite was way off and now she has no trouble at all. Dr. Gullick is very competent and explains so that we understand what is needed and why. The staff is very thorough and kind. Thank for your service.Susan
Jun 11, 2021
De. Gullick are out of this world 👋He is very nice 👍 I must recommend to everyone 👌
May 25, 2021
Gullick Orthodontics is highly professional. We love the staff and couldn't be more happy in making the choice to go here.
May 23, 2021
Friendly staff and very thorough in explaining procedures and costs.
May 21, 2021
Dr. Gullick is very personable, and the staff is attentive and friendly.
May 20, 2021
Friendly staff and very thorough in explaining procedures and costs.
May 20, 2021
We love Dr. Gullick and his staff, they are always patient and caring to the kids.
May 12, 2021
Super satisfied with our initial consultations with my two children. This is a third opinion for us and feel that Dr Gullick and Billie did a great job explaining procedures, expectations and prices. They even took their time and answered questions my 10 year old had. I might add that the pricing is fair and they have an all inclusive approach to their procedures. Leaving the guess work out of it. Which I really appreciate as other establishments try to nickel and dime you for everything. My initial response is overall very pleased with how Dr Gullicks office is ran. We are looking forward to starting treatment with them next week. I am already feeling assured that if we have any additional questions that they will be happy to answer them. The staff is friendly and personable! 5 STARS ALL THE WAY!!