Why I like
Gullick Orthodontics
7171 Hwy 6 N #107
Houston, TX 77095
Get directions
281-859-6555
http://www.gullickorthodontics.com
Families in the Cypress Houston area have trusted their smiles to Dr. Carl Gullick since 1985. Gullick Orthodontics utilizes advanced technology and methods to provide the highest quality of orthodontic treatments for you and your family.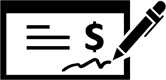 Read Reviews
Mar 21, 2020
The staff and orthodontist are nice to me. They have convenient after school hours for families who work/have school.
Mar 21, 2020
You and your staff is very friendly, professional, clean and very detailed! Always, Always smile when I walk through the door when they greet you! Love you guys
Mar 18, 2020
Very friendly staff. Super clean place. They made sure I was comfortable
Mar 15, 2020
The love the staff and the Doctors!

My kids have gone here, I have gone and my Grand Kids will be sure go here.
Feb 19, 2020
Dr. Gullick has always been a very kind & compassionate orthodontist. He will never try to oversell you on products/treatments that are unnecessary. He has been our orthodontist for 14 years & we will not go anywhere else!
Feb 19, 2020
We love Dr. Gullick's caring spirit and personality. We love the friendliness and the professionalism of the ENTIRE office staff, they handle my son with LOTS of love and care!
Dec 09, 2019
Going here with my Daughter Ashley he has done an Awesome Job.
Sep 30, 2019
Dr. Gullick and his staff are extremely professional and friendly. Their knowledge of treatment is reassuring and the way they make the patients feel is the best I have ever scene. A very caring office.
Sep 30, 2019
Dr. Gullick and his team are fantastic!
- Always accommodating to our hectic schedule
- Kind and patient
- Quality service and products
Sep 27, 2019
The staff and Dr. Gullick are courteous and knowledgeable and work hard to make sure all your questions are answered and everyone is comfortable with the plan of treatment. As well making sure the patient is comfortable during treatment.
Sep 20, 2019
We love the staff, the professionalism and success rate we have had with all of our kids. We feel very blessed to have found them.
Sep 19, 2019
The staff and Dr. Gullick were extremely courteous.
Sep 13, 2019
Pleased with my experience with Gullick Orthodontist so far. The staff is super friendly and the hours work for my schedule. I definitely recommend.
Sep 09, 2019
Dr. Gullick and his staff are amazing. The staff here is first class. All the processes here are streamlined.
Aug 26, 2019
It was my first visit with Dr. Gullick and the staff was super friendly and welcoming. All the explanation and process was clear and informative. I enjoyed the services they offer. I will definitely recommend Dr. Gullick.
Aug 24, 2019
Dr. Gullick was thorough, yet worked quickly. His staff was very good about telling our son each step of the way what was happening.
Aug 24, 2019
Excellent Services
Aug 23, 2019
Very nice and communicated info with simplicity
Aug 22, 2019
Friendly staff and prompt answer to phone calls. Dr. Explained the procedure in a very detail and easy to follow manner.

Thank you
Aug 21, 2019
Such friendly staff! They warmly welcomed us all (mom and three kids), even my littlest child who is 7 and didn't have an actual appointment- but they allowed her to brush her teeth with her brothers (she was so into it!) and Dr. G even had a peek in her mouth to make her feel included and welcome. Gave us all the info we needed on my other two kids, and patiently answered our Qs. We didn't feel rushed at all. Cannot say enough great things about this office!