Why I like
Gullick Orthodontics
7171 Hwy 6 N #107
Houston, TX 77095
Get directions
281-859-6555
http://www.gullickorthodontics.com
Families in the Cypress Houston area have trusted their smiles to Dr. Carl Gullick since 1985. Gullick Orthodontics utilizes advanced technology and methods to provide the highest quality of orthodontic treatments for you and your family.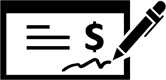 Read Reviews
Jul 07, 2020
Such friendly and helpful staff !
Jul 07, 2020
Dr. Gullick really takes the time to listen to you and your concerns. Thank you!
Jul 06, 2020
Friendly, exceptional service.
Jul 03, 2020
Even though we missed our appointment because of an error on my part of getting the time mixed up, they made time to fit my daughter in. Their precautions during the pandemic are excellent and even though I personally have had minimal contact with the staff, the assistant in their preliminary check in area is very professional and I appreciate her patience with me when I was confused about my daughter's appointment time. The customer service provided by this office are above and beyond. I recommend this practice to anyone looking for an orthodontist.
Jul 03, 2020
Excellent service from everyone.
Jul 02, 2020
Dr. Gullick and his staff are always so caring and nice.
Jul 01, 2020
very nice staff
Jun 24, 2020
Personalization and friendly staff
Jun 19, 2020
My daughter had an appointment yesterday and I was relieved to see all the COVID measures they had implemented. They have signs all over the building directing you to the check in room. The lady at the check in desk clearly explained how she would be called back, how I would be notified, etc. My daughter said everything was very clean inside and how the staff was very professional but made her feel comfortable at the same time. We love Dr. Gullick and his entire staff!
Jun 18, 2020
Friendly staff, quick service, clean office.
Jun 18, 2020
I do love Dr. Guillick and his staff, but I was super disappointed yesterday. The room that we were supposed to go into for a temperature check was not marked clearly as you entered the building at all. I had to ask the girl at the desk twice where to go. She told me to go down the hall to the right. This was not correct because it was to the left and was not clearly marked at all. Very frustrating. I also did not like not being able to go into the room with my son. I do know it was for COVID-19.
Jun 18, 2020
Dr. Gullick is wonderful with the kids and has an outstanding staff.
Jun 18, 2020
Staff members are always super nice very professional. Clean environment. Always a good experience here.
Jun 17, 2020
Great service & great results!
Jun 17, 2020
Great communication and care put into each patient
Jun 17, 2020
Friendly, professional service. The staff is great and treat everyone with kindness and respect. The establishment is very clean and they have taken great extra precautions during these challenging times.
Jun 16, 2020
They are my favorite!! always so kind and lovely, amazing workers ♥️
Jun 16, 2020
Friendly staff, excellent service, cleanliness, comfort... I love everything about this office and its staff!
Jun 16, 2020
Care taken to ensure safety from Covid. I felt completely safe!
Jun 14, 2020
Friendly, helpful and knowledgeable.