Why I like
Gullick Orthodontics
7171 Hwy 6 N #107
Houston, TX 77095
Get directions
281-859-6555
http://www.gullickorthodontics.com
Families in the Cypress Houston area have trusted their smiles to Dr. Carl Gullick since 1985. Gullick Orthodontics utilizes advanced technology and methods to provide the highest quality of orthodontic treatments for you and your family.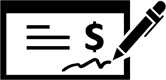 Read Reviews
May 09, 2019
Everyone is incredibly friendly. There's a positive vibe when you walk through the door. I appreciate that they offer late afternoon appointments. This helps so much with my work schedule.
I love how Dr. Gullick interacts with his patients. I feel like he sees the whole person. He always greets the parents.
I trust him completely. He has been practicing for years which makes him experienced and stays current on methods and treatments which makes him relevant.
We moved farther from the office but do not mind driving across town for him! :)
May 08, 2019
Friendly staff. Highly competent Orthodontist. Easy to schedule.
May 04, 2019
Everyone at this office is so nice and professional.
Lindsay was awesome putting my braces on. My first visit. I am looking forward to a great experience.
May 03, 2019
Really nice and took their time to explains things if I didn't understand. Can't wait to get the braces started
Apr 27, 2019
Dr Gullick is genuinely nice and caring, but he's also a perfectionist and that's what you want when you're trying to get your child's teeth strait! We love him and our daughter has a beautiful smile with perfectly straight teeth.
Apr 24, 2019
Great staff and Dr....
No wait Time and got out in plenty of time to get back to school
Apr 24, 2019
Awesome staff and Dr .. got worked in early and was able to get back to school in plenty of time since I go to school in Bellaire.

Thank you
Apr 24, 2019
Great Staff..

Was worked in earlier and was able to get back to school on time .

Thank you
Apr 24, 2019
It's very personable.
Apr 22, 2019
Very personable & professional at the same time. I love the staff & how competent & knowlegable they are. My family is treated very well!
Mar 20, 2019
Relaxed and friendly atmosphere. No long wait
Mar 20, 2019
Dr. Gullick and Billie are amazing. The cleanliness and atmosphere of the office is awesome. I look forward to my returning visit for braces!
Mar 17, 2019
Dr. Gullick always stops and takes time to visit with us. His staff are all wonderful!! Everyone is very friendly and makes you feel at home and comfortable.
Mar 02, 2019
Friendly, knowledgeable and get the job done quick!
Feb 23, 2019
Really friendly people!!
Feb 22, 2019
I like the longevity of the Staff, always friendly, and Dr. Gullick is the best as well as he Assoc. Dr. Gullick is not only a great Orthodontist, he is so loving towards saving wildlife animals. The entire team is compassionate and the best place to be!
Feb 15, 2019
Great service and the friendliest, kindest staff ever!
Feb 13, 2019
The staff and Dr Gullick
Jan 26, 2019
Extremely friendly staff and always look forward to my visit
Jan 25, 2019
The staff is always professional from the moment you walk in the door! Dr. Gullick have Great bedside manners and professional as well! Love them!