Why I like
Gullick Orthodontics
7171 Hwy 6 N #107
Houston, TX 77095
Get directions
281-859-6555
http://www.gullickorthodontics.com
Families in the Cypress Houston area have trusted their smiles to Dr. Carl Gullick since 1985. Gullick Orthodontics utilizes advanced technology and methods to provide the highest quality of orthodontic treatments for you and your family.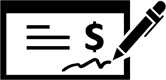 Read Reviews
Nov 16, 2018
Great staff!! Love Dr. Gullick
Nov 16, 2018
Great, friendly staff and convenient appointments.
Oct 26, 2018
I have brought all 3 kids here. Only 2 of them ended up needing braces. Everyone in the office is warm and friendly. I changed my dental insurance to a PPO just to go to Dr. Gullick.
Oct 26, 2018
They are always friendly and kind.
Oct 26, 2018
My whole family...all five of us have had braces or Invisalign with Dr. Gullick. An amazing group of people always helping to work us in when needed for a visit. Love Christine at the front office! Would highly recommend this Doctor and his team!
Oct 12, 2018
Dr. Gullick is so knowledgeable and helpful. He and his staff are so nice!
Oct 08, 2018
We love the friendly atmosphere and amazing Doctors and staff!
Sep 22, 2018
The staff is friendly and we love Dr.Gullick!
Sep 19, 2018
Treat you like family, very personable and professional
Sep 19, 2018
Very friendly atmosphere and excellent staff.
Sep 14, 2018
Staff is very friendly and helpful. Have had 2 children that have already had braces and now it is the 3rd ones turn.
Sep 12, 2018
They help me with a big smile!
Sep 12, 2018
Great friendly staff

Works with our schedule
Sep 12, 2018
Friendly staff ...

Accommodate with appointment
Sep 10, 2018
Dr. and the Staff are awesome - Honest and built on integrity - very thankful for them
Sep 04, 2018
I have been very impressed by Dr. Gullick because he really takes the time to explain the recommended treatment for my specific dental treatment. In addition, his assistants do a great job.
Sep 03, 2018
Yes, I love him,he take time for everybody.
Aug 18, 2018
This orthodontist is very thorough and up to date. The staff is very efficient. The whole office is clean. Everyone is super nice. Great place overall!
Aug 17, 2018
All of the staff seem to be so friendly. Dr. Gullick was very clear in his explanation for the plan for my daughter & really wanted to get to know us.