Why I like
Gullick Orthodontics
7171 Hwy 6 N #107
Houston, TX 77095
Get directions
281-859-6555
http://www.gullickorthodontics.com
Families in the Cypress Houston area have trusted their smiles to Dr. Carl Gullick since 1985. Gullick Orthodontics utilizes advanced technology and methods to provide the highest quality of orthodontic treatments for you and your family.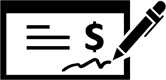 Read Reviews
Jan 09, 2021
Great experience. The entire team is very friendly and does what it takes to make you comfortable.
Jan 08, 2021
Dr. Gullick is absolutely amazing. He is so personable and a great ortho. He will not try and scam you for more money and services . He gave me an honest opinion and is completely reasonable. I highly suggest going to him.
Jan 07, 2021
Always on time when you have an appointment. Everyone is always super nice. Dr. Gullick is an awesome Orthodontist and I can't wait to see my results.
Jan 06, 2021
Dr. Gullick is awesome! His team is all friendly and professional, we always have a welcoming and great experience here.
Jan 05, 2021
Great experience with Gullick and associates. I've sent all my kids there as well as myself. They always do a great job!
Dec 22, 2020
Friendly and helpful staff!
Dec 22, 2020
Friendly staff, quick service, clean office.
Dec 22, 2020
Excellent service by great friendly staff! Very clean and taking precautions during covid.
Dec 12, 2020
Everyone is very knowledgeable in their area of expertise. The staff are highly qualified and experienced. They work with the patients and parents to accommodate schedules and are very friendly. My daughter and I both are patients and have been very happy.
Dec 11, 2020
The people they care
Dec 08, 2020
Very nice!!! Detailed every step! Answered all my questions!
Dec 07, 2020
They have real nice people that work with me, and they tell you everything that they do to you. They are the best
Dec 05, 2020
You are excellent listeners, and you tailor the program to the individual's need.
Dec 04, 2020
Very friendly doctor with friendly staff.
Dec 01, 2020
Everyone makes you feel welcome there, they take great care of my child. The whole office makes you feel warm and welcome.
Nov 25, 2020
Super friendly and professional staff. I appreciate how they kept me in the loop of things and would frequently give me updates on my sons dental prosecute. Hands down 5 stars!
Nov 25, 2020
Great service awesome clinical staff
Nov 23, 2020
I've been a patient of Dr. Gullocks for over 15 years... He's an incredible Orthodontist and has always provided over-the-top patient care.
Nov 13, 2020
Love Dr. Gullick and his staff! Always professional and a very clean office! Never a long wait! Thanks!
Nov 13, 2020
Love you and your staff! Your professionalism, your office is always clean! Thanks