Why I like
Gullick Orthodontics
7171 Hwy 6 N #107
Houston, TX 77095
Get directions
281-859-6555
http://www.gullickorthodontics.com
Families in the Cypress Houston area have trusted their smiles to Dr. Carl Gullick since 1985. Gullick Orthodontics utilizes advanced technology and methods to provide the highest quality of orthodontic treatments for you and your family.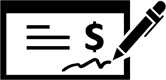 Read Reviews
Jan 18, 2019
We love Guillock Ortho because Dr. Gullick is AMAZING and so is his ENTIRE staff! My children LOVE to come there!!!
Jan 16, 2019
Everyone is always so kind, helpful and cheerful when we go to our appointments. My kids never feel uncomfortable and Dr Gullick's team always explains what's happening to my kids so they feel like they are in control.
Jan 06, 2019
The staff is wonderful and has made my son feel very comfortable and at ease.
Jan 05, 2019
Dr Gullick followed my daughter's ortho needs for over a year and finally determined she did not need braces. He and the staff are wonderful...friendly, attentive and make the patient feel special. My daughter was disappointed she didn't have a reason to keep going!
Dec 22, 2018
Everyone always seems so happy to see me. And Dr. Gullick gives off this great grandfatherly vibe. When he asks about school and my plans for college, he seems genuinely interested and he listens as though it matters to him. Everything is state-of-the-art and all of the assistants seem like they're there just for me. What more can I ask for?
Dec 22, 2018
Everyone seems glad to see us and Dr Gullick gives off this great-grandfather leave vibe.
Dec 21, 2018
Dr. Gullick and his staff are very personable and explain everything in detail. They don't make you feel rushed, or like you are a number.
The majority of the staff has been there for YEARS, which says a lot!
Since I work in a customer service environment, it is important that I feel well taken care of. Dr. Gullick and his staff do just that!
Thank you all!
Dec 19, 2018
We love Gullick Orthodontics because he is amazing and has the BEST staff EVER! Everyone is friendly, professional and makes you feel welcome and comfortable! My college student as well of my middle schooler LOVE it there, I would never go anywhere else because we receive the BEST and quality care!
Dec 12, 2018
Dr. Gullick and his staff are great.
Dec 10, 2018
Love Dr. Gullick's office! The front office staff and billing ladies are so friendly. The orthodontic assistants are fast and informative and Dr. Gullick himself is great!
Nov 30, 2018
Dr. Gullick and his team are very professional, organized, customer service oriented and are simply amazing.
They truly understand and relate to your individual needs. We have always been treated like Family.
Nov 28, 2018
Because you guys are the best!
Nov 26, 2018
Dr. Gullick is awesome! He always puts our daughter at ease and makes sure our questions are answered.
Nov 16, 2018
Great staff!! Love Dr. Gullick
Nov 16, 2018
Great, friendly staff and convenient appointments.
Oct 26, 2018
I have brought all 3 kids here. Only 2 of them ended up needing braces. Everyone in the office is warm and friendly. I changed my dental insurance to a PPO just to go to Dr. Gullick.
Oct 26, 2018
They are always friendly and kind.
Oct 26, 2018
My whole family...all five of us have had braces or Invisalign with Dr. Gullick. An amazing group of people always helping to work us in when needed for a visit. Love Christine at the front office! Would highly recommend this Doctor and his team!
Oct 12, 2018
Dr. Gullick is so knowledgeable and helpful. He and his staff are so nice!
Oct 08, 2018
We love the friendly atmosphere and amazing Doctors and staff!