Why I like
Leka Gajula, MD
16651 Southwest Fwy, Suite 370
Sugar Land, TX 77479
Get directions
832-667-7355
http://www.houstoncolonoscopy.com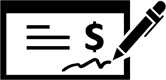 Read Reviews
Sep 22, 2019
The process was very easy, the office contacted me and helped with registration. Dr. Gajula explanations were very clear and helped ease any concerns that I may have had.
Sep 21, 2019
Dr Leka Gajula was very professional and attentive to my needs when I saw her for my colonoscopy and endoscopy. She explained everything and met with me after the procedure. The office staff was professional, always answering my questions without hesitation. I highly recommend this practice.
Sep 14, 2019
Service was outstanding and caring.
Sep 11, 2019
Exceptional Service, Caring Team Members, and clean facility. I was seen on time and had no delays. Thank for keeping up with the 5 star standard.
Sep 10, 2019
First time here, I felt very welcomed and the staff was all very helpful and Kind. Thank you Martha, for answering all my last minute question. Thank you again! And I will see y'all soon.
Sep 08, 2019
Appointment was on time and went well. Follow up on test results was slow. Had to call twice.
Sep 05, 2019
The nursing stall are incredibly nice and compassionate. The entire process was fast and efficient from the time I walked in until the time I left. Dr Gajula, as always, was attentive and pleasant.
Aug 30, 2019
I have been seeing Dr. Gajula for over 10 years. Staff and doctor are very helpful and knowledgeable.
Aug 27, 2019
Service was exceptional and very knowledgeable doctor.
Aug 20, 2019
Was very please with Dr. Gajula and the staff was great and
very helpful
Aug 20, 2019
Very knowledgeable, professional staff. Dr. Gajula takes the time to explain and answer all questions.
Aug 20, 2019
Very quick appointment set, courteous staff and knowledgeable Dr. with pleasant bedside manner and answered all questions. Martha was great and efficient!

Thank you!
Aug 20, 2019
Always very courteous and informational
Thank you
Aug 20, 2019
The service was great and very professional.
Aug 19, 2019
Wonderful staff. Dr. Gajula made me feel very comfortable.
Aug 19, 2019
Wonderful people. Very friendly and caring. I have been seeing Dr. Gajula for a long time. I feel very confident in her care.
Aug 19, 2019
Everyone was so nice and it really put me at ease.
Aug 18, 2019
My appointment was informative and efficient. Great patient service.
Aug 16, 2019
I'm a new patient of Dr. Gajula... I had a great experience from Dr. Gajula and all the ladies in the office. They were very friendly, great listeners and very knowledgeable. Thank you for making me feel comfortable.
Aug 16, 2019
I'm a new resident of Houston who is looking for answers to my health conditions. Dr. is a delightful, professional, whom I feel really heard me. I am equally impressed with his staff, I just loved the girl's disposition and professionalism.... Thank you!