Why I like
Leka Gajula, MD
16651 Southwest Fwy, Suite 370
Sugar Land, TX 77479
Get directions
832-667-7355
http://www.houstoncolonoscopy.com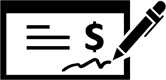 Read Reviews
Mar 20, 2019
Over the course of 4 months, I have had 2 colonoscopies and 2 endoscopy's. The staff has been very helpful and very efficient. Dr. Gajula and her PA have worked very hard to heal my issues. Thankfully I am better and my issues have cleared up. I can't thank their office and the doctor's enough for their help.
Mar 16, 2019
Good experience. Everyone was pleasant, professional, and helpful. Would have liked to have visit with nurse practioner more interactive.
Mar 16, 2019
Everyone was pleasant, professional and provided excellent service. Would have liked to be able to interact more with care provider during time in exam room.
Mar 11, 2019
Have always received excellent care from this office. They are prompt about getting you in, very thorough, & take time with the patient. Love the PA's I've seen as well. Have referred them to many & staff is courteous & helpful with all of your needs.
Mar 11, 2019
Wait time was reasonable and the staff was super nice!
Mar 07, 2019
The staff and the service was excellent. The assistant doctor explained
the colonoscopy procedure and other related subject in an easy to
understand language.Thank you for your help and assistance.
Mar 07, 2019
Nice & clean !
Mar 05, 2019
The staff is very warm, welcoming, easy going, funny, and answers all questions that I have.
Mar 05, 2019
Quality and professional medical service from the doctor and medical staff. I am grateful for Dr. Gajula.
Mar 02, 2019
Professional and courteous service. Office staff knowledgeable and efficient.
Mar 01, 2019
Very professional
Feb 28, 2019
Besides having to wait 45 minutes after my appointment time, when I got into a room, everyone explained everything and answered all my questions. Very nice and courteous.
Feb 27, 2019
I love this clinic and the staff they we're so helpful. I want them for explaining everything to me. Great clinic. 10
Feb 22, 2019
The staff was nice friendly and knowledgeable. The doctor was very professional
Feb 22, 2019
Everyone was nice professional and knowledgeable
Feb 20, 2019
A friend recommended her to me. I had a great experience and her staff was very friendly.
Feb 20, 2019
Excellent care, very thorough.
Feb 07, 2019
Very well organized personalities are wonderful they're very helpful they don't mind answering questions and they make sure that you get your answers staff and facility was very well organized and kept They make everything very user friendly it's a place where I will recommend others
Feb 03, 2019
I received great patient care at the Katy location last week. The staff is always friendly and Dr. Gadula is very thorough. I have complete confidence in Dr. Gadula and would recommend her to anyone in the Sugar Land or Katy area.