Why I like
Leka Gajula, MD
16651 Southwest Fwy, Suite 370
Sugar Land, TX 77479
Get directions
832-667-7355
http://www.houstoncolonoscopy.com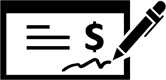 Read Reviews
Jun 22, 2022
I gave them 5 stars the people were genuinely concerned about my health; I did not feel like just another procedure on the list. The process and facilities were comfortable, so I won't have to dread this the next time.
Jun 21, 2022
The doctors and nurses are excellent and always on time including all the staffs
Jun 06, 2022
The office staff is always super helpful and the doctor is amazing! I highly recommend.
May 29, 2022
The services received were excellent, easy friendly and helpful.
May 27, 2022
The staff and Dr Kumar are great. He really cares about your health. He wants to make sure you are taken care of. The doctor and staff really listens and are easy to talk too.
May 27, 2022
Thank you, Martha, for your outstanding customer service. You are an asset to the clinic.
May 25, 2022
Dr Gajula is a dedicated doctor who takes care of all my GI issues. She is very thorough and the staff is welcoming. I have seen her for years and have always had good results. Throughout the pandemic when so many doctor offices closed they provided service to patients such as myself. When labor shortages happened the staff and doctors went the extra mile and gave late appointments after work and on Saturdays. Thankful for everything.
May 24, 2022
I love Dr. Gajula. Randomly chose Colon liver Gastro consultants I couldn't be happier every member of the staff I had an encounter with was super friendly and enthusiastic about helping me. Scheduling was super easy and they got me in for my procedure the next day it was amazing. I highly recommend Dr. Gajula and Dr. Kumar both were above and beyond awesome!
May 24, 2022
Dr. Gajula was super nice! I randomly chose Colon liver Gastro consultants and could not be more pleased. Scheduling was super easy and they got me in relatively quickly. After my exam they schedule my colonoscopy for the next day! I couldn't believe it! I was super excited because it was a long overdue procedure for me.

I would highly recommend Dr. Gajula and Dr. Kumar both excellent bedside manner. The staff I encountered were all Equally as kind and knowledgeable and patient as the doctors were.
May 21, 2022
First time. Found scheduling easy, portal easy and the doctor and staff were friendly and helpful. Dr Kumar took his time with me, answering my questions and explained in layman's terms. Although he was running late, he apologized and never made me feel rushed. My first visit exceeded my expectations.







May 13, 2022
Quick & easy appointment setting! A special Thank you to Marta.. your excellent customer service is greatly appreciated!
Apr 23, 2022
It was my first time visiting this practice, and I felt good about the service at the check-in desk and the nurse who took my vitals. Dr. Leka was friendly, courteous, and very professional in her examination. The practice is a great place to get care.
Mar 10, 2022
Muy cuidadosos y atentos en todo momento
Jan 25, 2022
I received very professional service . The staff is courteous and although they were somewhat busy I never felt rushed. Thank you all for a very pleasant visit.
Jan 22, 2022
My first time seeing this doctor first of all he looks young but he is obviously know what he is talking about ask how long has th issue been bothering me I said a while he explained what he wanted to do as well as setting up appt time well He has good bed side manner
Jan 13, 2022
Doctor Gajula and her staff are excellent!! Even though they were severely short staffed (everyone knows about the great resignation sweeping the country) they gave me an appointment promptly and took care of my health.
Jan 04, 2022
It was thorough and to the point. I was given instructions and thought the staff and Doctor were very pleasant.
Dec 21, 2021
Doctors and staffs are talented. Excellent services. Strongly recommend.
Dec 21, 2021
Professional, compassionate, friendly services.
A million LIKEs to every doctors and nurses.