Why I like
Leka Gajula, MD
16651 Southwest Fwy, Suite 370
Sugar Land, TX 77479
Get directions
832-667-7355
http://www.houstoncolonoscopy.com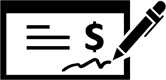 Read Reviews
Feb 13, 2021
I wanted to give a huge praise to Lesley at sugar land she took the time to explain my prep instructions and made me feel very comfortable to have the colonoscopy. I had it 10 years ago and it was very hard for me. she took the time to explain and answered all my questions, i didn't feel rushed and was very knowledgeable once i left the office. she is very sweet along with the lady in the front desk. very great care and Dr . Gajula is very sweet. 10++++ for you guys. it's people like you that make things like this a little easier
Jan 16, 2021
I hardly ever do reviews but I thought Dr Gajula and her staff deserve a great rating. My first time visiting her office was excellent. The whole atmosphere was just amazing, everyone was so nice and welcoming. Dr Gajula was very informative and was able to schedule me a procedure the same week. I was so grateful to find a doctors office that truly cares about their patients health. I would highly recommend Dr Gajula to my closet family and friends.
Jan 14, 2021
Dr Gajula is just plain awesome. She would make sure she had reviewed your chart before entering the room. She makes me feel well taken care of. Just amazing!
Jan 14, 2021
Dr Gajula is just plain awesome. I haven't seen any doctor as caring as her. Every time I come to her clinic I feel safe and well taken care of.
Dec 11, 2020
I have been a patient for 8 years and have always been well pleased with Dr Gajula and her staff. Highly professional and welcoming the staff really understands how to make a patient feel like a part of a team all working collectively. Martha is always extremely helpful and pleasant. I recommend Dr Gajula!
-- Andrew Hill
Nov 18, 2020
Congratulations for all the great Front Desk team from both locations: Martha, Nancy and also Jennifer (Nurse or Doctor's assistant). The most important thing when you go to a doctor's appointment (not to mention everywhere you go) is receiving a good attitude, kindness and that always bring you back.

I think there's an opportunity for improvement regarding information of the procedures at the SL Surgery Center, Covid tests (which I finally didn't need) and taking care of patients during the preparation for Colonoscopy would be great.
Nov 15, 2020
My mom has been going to Colon Liver Gastro consultants for a long time, she had her colonoscopy with Dr Gajula 10 years ago and it was time for another one. I decided to go with her this time to listen in on things. Dr. Gajula was very welcoming, warm and remembered my mom. We had a great visit with her, then for check out her staff member Leslie took the time to explain everything to us. She gave us info on facility, and explained the prep very thoroughly so both of us can make sure she did this right. She made sure we understood before we left and gave her number to call if we were to have any questions. She's very patient and kind. It was the best experience in a long time I have seen with a doctors office. Thank you all.
Nov 11, 2020
The staff was outstanding and very courteous. They had fabulous bedside manners and they were very caring. They were on time as well.
Oct 07, 2020
Front desk very nice young lady. And the staff is beyond nice make you feel very welcomed.
Sep 15, 2020
Dr. Kumar at the Greenhouse location was great. He did not rush me and explained everything and answered all my questions. The staff and nurse were also very pleasant and helpful. Especially Martha who helped me with questions as well as helping me with my insurance. I highly recommend them. Quick and painless. Ken
Sep 15, 2020
Dr. Kumar was great. Explained my situation and answered all my questions thourally. The nurses and staff were awesome as well. Martha was a huge help with follow up questions and helped with my insurance. Everyone made my visit quick and painless.
Sep 15, 2020
My service was very good, my wait was short and the people in the office from the medical assistant to the doctor were great.
Sep 13, 2020
Received very good care
Sep 04, 2020
Excellent service! Every other GI doctor in Houston couldn't get me in for internal bleeding for another week but they got me scheduled for an endoscopy the following day.
Aug 29, 2020
I love the fact that they will can perform the procedure on Saturday. The staff is friendly and helpful
Jul 31, 2020
I'm so thankful to have found Gastroenterology Center for my hemorrhoid treatment. Although I must admit I was very nervous and afraid and Dr. Puchakayala was very informative and educational on the procedure. His assistant Leslie was very comforting. We proceeded to do the banding and I got super anxious and Leslie came over held my hand and told me "it will be okay and to breath and just focus on breathing" She made it more comfortable during a unexpected procedure. Overall procedure went great and feeling a lot better. Thank you for putting up with me and going the extra step to make me feel comfortable.
Jul 29, 2020
The staff was very professional and helpful. Dr. Puchakayala explained thoroughly the procedure, benefits, and recovery. I am very happy with the procedure, it has changed my daily living. Thank you.
Jul 25, 2020
My mom had a new patient consult with Dr. Puchakayala. We were greeted by his nurse Leslie and she was very friendly and knowledgeable. She made my mom feel very comfortable due to being scared of having another colonoscopy when she had a bad experience from another GI doctor. After seeing Dr. Puchakayala, he ordered test, lab work and procedure for my mother and Leslie took the time to explain everything in detail. She was very sweet and my mom felt so comfortable to schedule. Thank you for very much for your time, patience and sweetness. We will definitely tell others in the community about Dr. Gajula and Dr. Puchakayala practice.
Jun 23, 2020
I had telemed appointment. It was my first ever appointment with any Gastro doctor. She listened carefully and patiently all the details. Addressed the issues goodly. Staff was cooperative. Process was quick for the appointment. I just have a concern about the post appointment coordination. I left my msg 2-3 times But didn't hear back.
Jun 08, 2020
Everyone was very friendly