Why I like
Leka Gajula, MD
16651 Southwest Fwy, Suite 370
Sugar Land, TX 77479
Get directions
832-667-7355
http://www.houstoncolonoscopy.com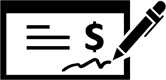 Read Reviews
Jul 31, 2020
I'm so thankful to have found Gastroenterology Center for my hemorrhoid treatment. Although I must admit I was very nervous and afraid and Dr. Puchakayala was very informative and educational on the procedure. His assistant Leslie was very comforting. We proceeded to do the banding and I got super anxious and Leslie came over held my hand and told me "it will be okay and to breath and just focus on breathing" She made it more comfortable during a unexpected procedure. Overall procedure went great and feeling a lot better. Thank you for putting up with me and going the extra step to make me feel comfortable.
Jul 29, 2020
The staff was very professional and helpful. Dr. Puchakayala explained thoroughly the procedure, benefits, and recovery. I am very happy with the procedure, it has changed my daily living. Thank you.
Jul 25, 2020
My mom had a new patient consult with Dr. Puchakayala. We were greeted by his nurse Leslie and she was very friendly and knowledgeable. She made my mom feel very comfortable due to being scared of having another colonoscopy when she had a bad experience from another GI doctor. After seeing Dr. Puchakayala, he ordered test, lab work and procedure for my mother and Leslie took the time to explain everything in detail. She was very sweet and my mom felt so comfortable to schedule. Thank you for very much for your time, patience and sweetness. We will definitely tell others in the community about Dr. Gajula and Dr. Puchakayala practice.
Jun 23, 2020
I had telemed appointment. It was my first ever appointment with any Gastro doctor. She listened carefully and patiently all the details. Addressed the issues goodly. Staff was cooperative. Process was quick for the appointment. I just have a concern about the post appointment coordination. I left my msg 2-3 times But didn't hear back.
Jun 08, 2020
Everyone was very friendly
May 24, 2020
Awesome service.
May 18, 2020
Procedure was quick and staff was nice and caring
Apr 02, 2020
Everyone was very nice and helpful I would definitely recommend to a friend or a family
Mar 25, 2020
Dr Gajula is very nice and explains everything.
I would recommend her to others. My sisters are patients also.
Mar 16, 2020
Kind staff and caring doctor
Mar 08, 2020
I love the fact that perform the procedure on Saturday. The staff was very friendly
Mar 06, 2020
I find Dr. Leka Gajula a very caring doctor. She made me feel comfortable with colonoscopy procedure.
Feb 26, 2020
My experience was great, everyone courteous and friendly. I loved it was no long wait time.
Feb 17, 2020
I've had great experiences here for the past 18 months. Courteous, professional and thorough staff.
Feb 10, 2020
Excellent establishment very nice people
Feb 10, 2020
After several visits to different doctors, I've finally found someone that will listen and try to get to root of my pain. Not someone to send me home with just another prescription.
Feb 07, 2020
Excellent experience! So much better than my first colonoscopy. Definitely recommend.
Feb 07, 2020
The doctor was calm and great at explaining what she is going to do and what was the result. She gave good advice and next steps. It was an as pleasant visit as it can be for its nature. Thank you.
Feb 06, 2020
good environment looking forward to my next appointment
Jan 31, 2020
Everything went excellent my overall experience was great