Why I like
Leka Gajula, MD
16651 Southwest Fwy, Suite 370
Sugar Land, TX 77479
Get directions
832-667-7355
http://www.houstoncolonoscopy.com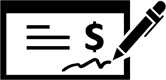 Read Reviews
Apr 02, 2020
Everyone was very nice and helpful I would definitely recommend to a friend or a family
Mar 25, 2020
Dr Gajula is very nice and explains everything.
I would recommend her to others. My sisters are patients also.
Mar 16, 2020
Kind staff and caring doctor
Mar 08, 2020
I love the fact that perform the procedure on Saturday. The staff was very friendly
Mar 06, 2020
I find Dr. Leka Gajula a very caring doctor. She made me feel comfortable with colonoscopy procedure.
Feb 26, 2020
My experience was great, everyone courteous and friendly. I loved it was no long wait time.
Feb 17, 2020
I've had great experiences here for the past 18 months. Courteous, professional and thorough staff.
Feb 10, 2020
Excellent establishment very nice people
Feb 10, 2020
After several visits to different doctors, I've finally found someone that will listen and try to get to root of my pain. Not someone to send me home with just another prescription.
Feb 07, 2020
Excellent experience! So much better than my first colonoscopy. Definitely recommend.
Feb 07, 2020
The doctor was calm and great at explaining what she is going to do and what was the result. She gave good advice and next steps. It was an as pleasant visit as it can be for its nature. Thank you.
Feb 06, 2020
good environment looking forward to my next appointment
Jan 31, 2020
Everything went excellent my overall experience was great
Jan 31, 2020
It was my first time visiting Dr Leka Gajula and her staff. The young nurse was really nice. Dr Gajula was also very nice and took the time to hear my story. Of course, I was nervous and embarrassed because I've been dealing with and hiding my hemorrhoid problems for years. She made me feel more comfortable and had good feedback on my questions. She was caring and I trusted her. Everyone I met was very nice and professional. I'm glad I picked her to go see about my problems. I highly recommend her to anyone.
Jan 30, 2020
I received a welcome like no other I was having trouble finding the doctor's office, not very fimular with the area. But a young lady, Martha is her name, she guided me in to my appointment, she went the extra mile to help me she and her coworkers were very nice and helpful. I Will highly recommend this doctor's office is to every one .
Jan 30, 2020
I always feel comfortable talking to Dr. Gajula I've been seeing her and her office staff for years now. I know I am in good hands and she has my best interest at heart.
Jan 22, 2020
I Have received excellent care from both Dr Gajula and her associate in this practice. They have both taken time to listen to my concerns and answer my questions.
Jan 21, 2020
Received excellent service from Dr. Gajula who answered all questions
Very professional and knowlegable
Procedure was painless and I have no memory of procedure
Thank you and I highly recommend this great compassionate doctor!
Jan 09, 2020
At first I was a little scared but everyone was very helpful. They made sure I was okay. They were very thorough in everything they did. They explain everything to me before hand. Dr. Gajula and staff are Amazing. I give them 5-Stars.
Jan 06, 2020
Service: The service here has been great. Except for a telephone glitch with a new employee the staff has been professional and efficient, yet kind. I highly recommend Dr. Gadula because she is highly thorough and listens. She found a hernia in my esophagus that a previous Dr. had missed.

Finance: Expect a copay each time you visit. This is NORMAL! As a former hospital finance employee in NC, this is not socialized medicine. Everyone gets their cut. This is the cost of healthcare. If you expect to pay nothing, you'll get nothing or you'll get substandard service.

Other: The front office staff is doing a great job. If you have a complaint, ask to use a back office. Don't argue in the lobby. This makes my wait longer and only makes YOU look badly. This is a private, for profit organization. They don't NEED to serve you or your attitude.

Recommendation: The office is usually crowded because it's so small. Ask patients not to bring family or guests unless that person is needed for transport or medical reasons. How about a water cooler, more and better magazines, and low cost snacks or candies that we can buy on good faith or from front desk. Thank you.