Why I like
Creed Orthodontics
26281 Northwest Fwy., Suite 900
Cypress, TX 77429
Get directions
281-256-3838
http://www.creedorthodontics.com
Welcome to Creed Orthodontics, where we offer outstanding orthodontic care for children, teens and adults.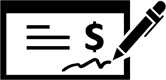 Read Reviews
Feb 27, 2020
Always welcoming and friendly. The kids feel welcomed and involved in their orthodontic journey as well beyond just having the braces on their teeth.
Feb 20, 2020
Quick, efficient and friendly!
Feb 01, 2020
Dr. Creed and his team are truly professional. They provided great service! My daughter's case was a critical one (because the way her teeth were placed). They did an excellent job.
Jan 12, 2020
All of the staff and Dr. Creed are always friendly and responsive with any questions. Never have to wait.
Jan 10, 2020
Dr. Creed has very high standards and is committed to excellence. Both of my girls have perfect teeth now!!
Jan 09, 2020
Personal involvement- took time to talk and ask questions about my daughter's interests and hobbies
Jan 09, 2020
Proximity and staff
Jan 08, 2020
Dr.Creed and his staff are always friendly, responsive and supportive. They take good care of my daughter and handle their appointments efficiently with flexible appointment options that work well for working parents like myself. The brace device used is smaller, looks nicer than most. The office is comfortable and has updated equipment.
Jan 08, 2020
Fast, kind (everyone we encountered), took time to get to know you.
Jan 07, 2020
They are very personal
Jan 07, 2020
Preciseness & EXCELLENT CUSTOMER SERVICE
Dec 16, 2019
Dr. Creed is the best orthodontist in town. My daughters went to him for treatment. I really like the approach how he studied their jaws and started the treatment without any tooth extractions. He did a perfect job on both, he takes his time to fix the minor lapses in the end which gives it the perfect look. His team is so friendly and makes you feel good. They have great communication skills ,very courteous and polite.
Dec 12, 2019
Great doctor and staff, knowledgable and friendly.
Dec 11, 2019
Dr. Creed and staff are great!
Dec 11, 2019
Dr. Creed is conservative in his approach. My kids practically were begging for braces but he would not put them on until they were truly ready for them. I appreciated his honesty and professionalism and his entire staff is amazing. I like how my daughter thoroughly understands and can explain to me what is happening at each appointment. My favorite part in regards to Dr. Creed is that he supports the local kids in their sports activities. Take a look at his wall. Impressive!
Dec 10, 2019
Everyone on the entire staff is AMAZING!!! Always super helpful and answering any and all questions or concerns. They are the best!!
Dec 05, 2019
Professional, excellent customer service, convenient. Positive experience for my child.
Nov 26, 2019
We love this place! The doctor, the staff are professional and super nice. We could not be happier with our experiences there.
Nov 20, 2019
AAAAAAAAAAA+++++++++++++++
Nov 20, 2019
Awesome staff and great Dr!