Why I like
Forestwood Dental
15836 Champion Forest Drive
Spring, TX 77379
Get directions
281-376-1101
https://forestwooddental.com
forestwooddental@gmail.com
Making a positive difference by offering the highest quality dental care in Spring TX since 1999. We are committed to meeting all of your goals for a healthier, more beautiful you. Call us today at 281-376-1101.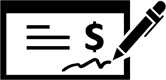 Read Reviews
Jul 02, 2021
Going to Forrestwood is always a great experience. I've been a patient of Dr Nguyen for over 15 years and they are always nice, professional and take good care of their patients. Highly recommend Forrestwood to anyone looking for great dentistry.
May 11, 2022
Great care. All the staff here are professional, accommodating and I never wait long. I came here with multiple problems and I feel my dentists have provided great care.
May 08, 2022
This by far is my favorite dental practice I've been to in my life. They are truly wonderful!!
May 03, 2022
Had a great visit this morning. Had my cleaning done. Thank you for the teeth whitening giveaway. Great talk with the technician Fred and with Dr. K. Nguyen. Great catching up!! Congratulations on your baby girl. Hope she enjoys her gift. See you in Nov, 2022!!
May 02, 2022
So glad to have found Forestwood Dental. We are very pleased with the service we experienced. The front office staff was polite, welcoming, and professional as were the hygienist and the dentist.
We love that they have some nice and sophisticated equipment that made the screening and imaging process fast and less tedious.
I would recommend it to anyone who is looking for a good dental practice!
Apr 21, 2022
Everyone treated me with professionalism and respect. My dental cleaning was a great experience. The most important part is they listen to my issues and went right to work. They ladies in the front were very nice.
Apr 12, 2022
The level of care and customer service I received from the Forestwood Dental team exceeded my expectations for it being my first visit! I appreciate the time the team took to care of my unexpected dental emergency and will recommend others looking for a quality dentist team!
Apr 06, 2022
Great office! Very caring and professional. I liked the hygienists too, they're quite good at comforting patients. The orthodontist was excellent with explaining potential procedures, and I'm comfortable having him fix my crossbite.
Mar 31, 2022
Excellent Care
Mar 27, 2022
Dr. Nguyen, the other doctors, and staff are amazing! I'm so appreciate of the care that I receive when in office. They've helped me with routine cleanings, fillings, and teeth whitening all with amazing results and great patient care! I highly recommend their office to anyone looking for an affordable and professional dentist practice.
Mar 17, 2022
I am always pleasantly surprised by the very friendly reception from everyone at Dr. Nguyen's office. It is truly a nice feeling to be greeted like a good friend instead of just another patient. All the doctors are very friendly , cheerful professional. I am amazed that they have been able to pin point problems with my teeth even if I can only give them a vague description. Best of all - of course - no pain. I am very sensitive to pain and doctors are always careful. I used to dead having my teeth cleaned but Brad is great: quick, friendly, thorough and NO pain! I feel very fortunate to have found Prestonwood Dental.
Feb 21, 2022
Great customer service, prompt and caring and patient. Answered ever question I had
Feb 10, 2022
They were great, as always!
Feb 03, 2022
Excellent visit!
Feb 03, 2022
Great quality service for all dental needs for your family . I trust their dentists and staff for quick, safe and painless procedures for a great smile..
Jan 28, 2022
Me and my wife come hear every year. Its been 6 years now we perform dental checkups/surgery done here. The staff is good and the Doctors are Awesome.
Jan 15, 2022
Exelente Doctor,te explica a detalles,te tiene paciencia, se los recomiendo
Jan 15, 2022
Forestwood Dental staff, Dentists, techs are awesome. They are doing their tasks professionally. I would absolutely recommend families and friends to this Clinic. Keep up Forestwood dental !!! God bless y'all. 😍😍😍👍👍👍👍👍
Jan 11, 2022
Dr. Sarah is AMAZING! So is Jordan! I've been coming here for a few years and they are excellent with my kids! Highly recommend forestwood dental!
Dec 29, 2021
Love all of my visits at Forestwood Dental with Dr. Nguyen and staff. The visits are always prompt and all of the employees are professional and helpful. I can't wait to return in the New Year!