Why I like
Forestwood Dental
15836 Champion Forest Drive
Spring, TX 77379
Get directions
281-376-1101
https://forestwooddental.com
forestwooddental@gmail.com
Making a positive difference by offering the highest quality dental care in Spring TX since 1999. We are committed to meeting all of your goals for a healthier, more beautiful you. Call us today at 281-376-1101.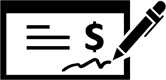 Read Reviews
Apr 01, 2020
Dr khoa was amazing...clear, blunt, caring, and understanding with everything going on right now. Called and was seen the same day. I would recommend to anyone. Definitely going back when he is seeing regular patients
Jan 13, 2020
Very friendly staff and excellent customer service
Dec 20, 2019
Very friendly, fast and good dependable service.
No waiting weeks to get an appointment also friendly staff.
Dec 19, 2019
The office is very clean and excellent service
Dec 19, 2019
I am with this dental service for more than 15 years. Always helpful, very friendly and competent! Thank you a lot! I stopped worrying about my teeth, I know that I am under good care. Now I come only twice a year for cleaning my teeth. I am very happy about their service!
Dec 18, 2019
I love everything about this place! Been here for more than 15 years!
Dec 18, 2019
I have been visiting here since 12yrs, they are good!!!
Nov 05, 2019
Forestwood and staff are the best! Dr. Khoa and Hong the dental hygienist are awsome! I would recommend to your friends and family!
Nov 01, 2019
As someone who has doctor anxiety, I am very particular about the doctors I choose.
I was lucky to come across the experts at Forestwood Dental. Not only do they do incredible work, they are super gentle if you share your concerns. There is also information all over the office and they will answer any of your questions!
Forestwood Dental does not disappoint!
Oct 22, 2019
The staff are very helpful and courteous. The facility is very clean.
Oct 22, 2019
I like the friendliness of the office personnel

The prep assistance made me feel comfortable
Oct 22, 2019
The service was great and everyone was so nice. They treated me like family!
Oct 18, 2019
Fast friendly and painless
Oct 16, 2019
They make you feel like a family.
Oct 16, 2019
I love forest wood dental for their friendliness and actually keep word to your appointment time
Oct 15, 2019
Attention to detail, explanation of treatment and explanation of charges
Oct 12, 2019
Raquel and the front desk where iyo make apptointment. Sorry I forgot her name they are very polite and thank you on their service and to forrestwood dental
Oct 11, 2019
The staff was great and very nice to my kids! They all loved the atmosphere and the welcome gifts they received! I would definitely
Oct 11, 2019
The staff was fast and efficient and my kids love the welcome lots they received!