Why I like
Forestwood Dental
15836 Champion Forest Drive
Spring, TX 77379
Get directions
281-376-1101
https://forestwooddental.com
forestwooddental@gmail.com
Making a positive difference by offering the highest quality dental care in Spring TX since 1999. We are committed to meeting all of your goals for a healthier, more beautiful you. Call us today at 281-376-1101.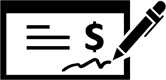 Read Reviews
May 23, 2019
Always treat me like family when I visit!
May 19, 2019
Everyone was so nice, they help me feel better.
May 17, 2019
Very kind and excellent staff ....
May 17, 2019
They are professional and very service oriented. I highly recommend this clinic.
May 17, 2019
Clean. Friendly. Good drs and staff
May 17, 2019
They are very attentive
May 16, 2019
We love Forestwood because they always take great care of us. They are very friendly and knowledgeable group of Professionals. Highly recommend them.
May 15, 2019
Great customer service and it's close to home
May 15, 2019
It's a very nice dental experience, I would recommend this place to a friend and family.
May 15, 2019
great service
May 15, 2019
I like Forestwood Dental because here they respect me and treat me well. Dr ismael is the first doctor to really care about my teeth and try to make them look best possible. Thank you Forestwood Dental!!!!
May 14, 2019
I love the atmosphere i've been going here since i was young and i love how professional Forestwood Dental is. They really care about their patients and they give excellent feedback.
May 13, 2019
My son's process of getting his braces was explained very well and all questions were answered.
Real friendly.

May 10, 2019
The care that was give was second to none ! They will work with your budget doing things in priority not unnecessarily . What a great team never felt rushed , highly recommend.
May 07, 2019
i like forest dental because they do very good job 👍🏼
May 07, 2019
i like forest dental, because the place is near and tidy, the workers are very nice and are good company.
May 06, 2019
Awesome staff.
May 03, 2019
Friendly, clean. Love love this place!!!
May 03, 2019
They were super patient and understanding with my son and his reaction to pain.
May 02, 2019
Dr. Maneevese was amazing and very knowledgeable. Answered all my questions and made me feel comfortable during my procedure.