Why I like
Forestwood Dental
15836 Champion Forest Drive
Spring, TX 77379
Get directions
281-376-1101
https://forestwooddental.com
forestwooddental@gmail.com
Making a positive difference by offering the highest quality dental care in Spring TX since 1999. We are committed to meeting all of your goals for a healthier, more beautiful you. Call us today at 281-376-1101.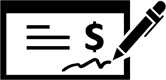 Read Reviews
Jul 19, 2019
Excellent service! Nice people! Dr. Ismael is the best!!!
Jul 19, 2019
Delightful environment
Jul 19, 2019
My expectations were exceeded ! I'm new to the area and was very pleased in finding a dentist near my home, not only that but they provide great customer service. I had a routine cleaning done along with x-rays. Which by the way I was very pleased with .The hygienist did a wonderful job in cleaning my teeth and now I'm scheduled next week with the Orthodontist to be put on braces! Soooo excited 😊! Can't wait.
Jul 16, 2019
I love my dentist ...friendly, caring ,and does great work .I recommend anyone that looking for a a great dental experience check this place out you will be satisfied ❤️❤️
Jul 15, 2019
Excelent experience 100% recomendable
Jul 13, 2019
They always treat you like family .
Jul 12, 2019
Staff are friendly! Clinicians are well experienced and knowledgeable.
Jul 12, 2019
Local, easy access, friendly and qualified staff. Even my wife who was terrified of dentist says you make her comfortable and calm. I have and will recommend you to friends again and again
Jul 10, 2019
No long wait time
Jul 08, 2019
Great front desk and even better doctor! The assistants are amazing and really care for their patients. I highly recommend this facility and the practice behind them! Thank you so much again, look forward to seeing you guys again soon!
Jul 08, 2019
Very friendly staff
Jul 08, 2019
Love the employees and they do great work didn't feel a thing when I got my extraction
Jul 05, 2019
the experience was great! The staff are friendly and accommodating. The service and care is great!
Jul 04, 2019
They're very family friendly, have good dental hygienists, and the dentist takes his time to discuss issues and plans of action.
Jul 02, 2019
I was very happy with the service and information I got from the Doctor.
Jul 02, 2019
Very friendly and professional folks. They don't keep you waiting for your appointment
Jun 27, 2019
The entire staff is very kid friendly. My grandson had two baby teeth pulled and didn't even see the needle or know he had been given novocaine. Dr. Nguyen is very patient and good with kids.
Jun 26, 2019
I was in and out (35 minutes) for my annual teeth cleaning.
Jun 24, 2019
Excelente trato del Dr. Ismael. Lo recomiendo 100%