Why I like
Forestwood Dental
15836 Champion Forest Drive
Spring, TX 77379
Get directions
281-376-1101
https://forestwooddental.com
forestwooddental@gmail.com
Making a positive difference by offering the highest quality dental care in Spring TX since 1999. We are committed to meeting all of your goals for a healthier, more beautiful you. Call us today at 281-376-1101.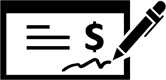 Read Reviews
Mar 23, 2019
Profesional, friendly, patient staff, thanks
Mar 21, 2019
All the dentist were very polite and nice to me.
Mar 21, 2019
Very friendly staff.
Mar 18, 2019
Very nice staff, never have to wait to get seen!
Mar 18, 2019
The Staff and the Dentist here are AWESOME!!!
Mar 18, 2019
I like it because of the great service
Mar 18, 2019
They are friendly , and they do good job
Mar 18, 2019
Fixed my cavitiessss yay
Mar 16, 2019
Professional service.
Mar 15, 2019

Close to our place, nice people and very good service and very accomodating
Mar 14, 2019
Great workers and always have an awesome experience
Mar 14, 2019
Fast and Friendly service!
Mar 13, 2019
Amazing friendly staff that cares and take their time with you !
Mar 13, 2019
The staff are nice and explain everything to the patient. They are also very fast and efficient.
Mar 13, 2019
They are always very welcoming every time I go and fast services
Mar 13, 2019
I love this place! Great hospitality from the workers!
Mar 13, 2019
Very nice friendly dental office! They truly care about your dental needs!
Mar 13, 2019
Great and friendly service from all staff! Definitely recommend if you are looking for a dental office that takes time and care!
Mar 13, 2019
I just love the professionalism and focus on the quality of care by May Hong.
Mar 12, 2019
Great customer service