Why I like
Forestwood Dental
15836 Champion Forest Drive
Spring, TX 77379
Get directions
281-376-1101
https://forestwooddental.com
Making a positive difference by offering the highest quality dental care in Spring TX since 1999. We are committed to meeting all of your goals for a healthier, more beautiful you. Call us today at 281-376-1101.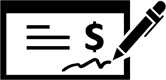 Read Reviews
Jan 15, 2019
Forestwood Dental is AMAZING!! First off I love the location in Champion Forest directly by my house conveniently in a great shopping center. Secondly, and most importantly, I love the great customer service from everyone! It is family owned and you feel like you're a part of that family the moment you walk in!! The owner and her son are amazing, the greeter, the financial consultant, the dental assistants EVERYONE is just so warm and welcoming. They did a great job on my filling and made me feel very comfortable! I can't wait to come back and get my teeth bleached😁 (Facebook Review)
Jan 11, 2019
I love coming to Forestwood Dental. I always recommend this place to my friends and co-workers. Everyone is so friendly and always attend to my need immediately! I feel like I am a part of their family. Great job Forestwood Dental. God bless you all! (Facebook Review)
Jan 08, 2019
This dentist is always greeting us with an amazing attitude no matter what day of the week. There always super nice and most of the time gentle on your mouth which is great for people with sensitive gums! There only 15 minutes away from them and there always super fast! If you are looking for a good dentist to get the job done you should definitely check them out! (Facebook Review)
Jan 08, 2019
Amazing service and wonderful staff! they have worked with me for months now and have never had any complications. they are very clean and give you the best service.
Jan 08, 2019
Everything! The amazing, caring, friendly staff; the results; the location; the savings plan! (Facebook Review)