Why I like
Forestwood Dental
15836 Champion Forest Drive
Spring, TX 77379
Get directions
281-376-1101
https://forestwooddental.com
forestwooddental@gmail.com
Making a positive difference by offering the highest quality dental care in Spring TX since 1999. We are committed to meeting all of your goals for a healthier, more beautiful you. Call us today at 281-376-1101.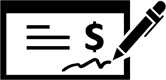 Read Reviews
Jul 02, 2021
Going to Forrestwood is always a great experience. I've been a patient of Dr Nguyen for over 15 years and they are always nice, professional and take good care of their patients. Highly recommend Forrestwood to anyone looking for great dentistry.
Sep 21, 2022
Love Dr. Khoa! Articulate and easy to talk to. I have had many dentists in my life and Dr. Khoa is one of my favorite.
Sep 13, 2022
I cannot tell you how amazing this office is! Every single dentist, assistance and office staff have been so accommodating to my fear of dentists. On Sept 1 I had a medical procedure that unfortunately knocked out my 2 front teeth. Mind you, I don't have the greatest teeth to begin with. I was distraught so my husband found this place and they got me in the same day. Everyone was so caring and compassionate. The tech was rubbing my arm. At one point I had 2 dentists working on me and they were even compassionate to every jump or noise I made. They wanted to make sure I wasn't in pain.

Cosmetically, we came up with a solution that worked for me and my budget. They gave me a treatment plan and worked around my scheduling needs. The real issue with this is my daughter gets married in 2 months. So time is super important.

I finally found my dentist that I know will always put me first. I don't fear walking in their front door like I have every other single dentist office.

If you're looking for a new dentist, don't think twice. Literally run to their office. So glad and fortunate to find this gem in such a horrible time.
Sep 10, 2022
This os my favourite place to go for any dental work. I have an amazing great service history there specially with Dr. Ismael. Keep up the great work and I recommend this place 1000000% because I trust every work they do or recommend.
Sep 07, 2022
The visit was painless and thorough. Always feel very confident with the treatment given. I'm in good hands. Thank you.
Sep 07, 2022
Very friendly, informative, professional staff!
Aug 24, 2022
Ismael was awesome today , after months of discomfort he knew what the issue was and after one visit my mouth felt normal again! Thanks so much!
Aug 22, 2022
Every appointment I have booked here has been thus far an incredible experience. The staff is friendly the dentist have incredible bedside manners and they explain everything and are extremely patient. I am looking forward to booking my families appointment here and making this my new dentist.
Aug 16, 2022
Been a patient here for quite some time, great doctors and staffs! Affordable when we need it.
Aug 13, 2022
Took care of my emergency dental problem very quickly. Very happy with the service
Aug 05, 2022
22 years, I have been going to this great place. They are just good people. They ate honest and helpful. Even though I have dental insurance and another dentist in my plan, I never left Forestwood. I have paid out of pocket for peace of mind. And I had 4 complex procedures this afternoon, and couldn't be more satisfied. Thanks.
Aug 02, 2022
Me and my family been coming here for over a decade, will keep coming.
Jul 15, 2022
Awesome dentist
Caring and solve your issue
Take his time doesn't rush to get you out of office , and all the staff are so professional people and great help
Jul 07, 2022
Excelente service and friendly staff!!
Jun 26, 2022
I'm very afraid of the dentist but Dr K is so gentle. He and his tech explained everything they were doing and made sure I understood. He took the time to speak with me about my teeth and what I needed. God sent me to Dr K
Jun 16, 2022
Excellent service combining high quality of professional competency with warm and kind human touch. All doctors and staff are very qualified and very gentle and courteous, helping you with your dental needs and making you feel at home.
Jun 13, 2022
My dentist for 20 years.
Professional and friendly.
The best in town for sure!
Thank you for taking care of my family always!
Jun 11, 2022
Always excellent care, staff is very well trained, very polite, very thorough.
Jun 09, 2022
Excelente clinica dental ya tengo más de 3 años con ellos, a mi hijos los atiende el Dr Ismael y el Dr. Khoa.. muy amables y excelente profesionales..
Jun 01, 2022
Very Friendly Staff. They were able to see me quickly for an emergency appt. and got me fixed up in no time.