Why I like
Forestwood Dental
15836 Champion Forest Drive
Spring, TX 77379
Get directions
281-376-1101
https://forestwooddental.com
forestwooddental@gmail.com
Making a positive difference by offering the highest quality dental care in Spring TX since 1999. We are committed to meeting all of your goals for a healthier, more beautiful you. Call us today at 281-376-1101.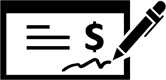 Read Reviews
Jul 22, 2021
Such a great experience for my first time there.
Jul 22, 2021
Dental hygienist Chaeyoung did an outstanding job with me; he made me feel comfortable, he is professional, Knowledgeable, and friendly.
Dr. Khoa also made me feel comfortable and explained the recommended treatment plan to me in a way that I could understand. I enjoyed my first visit and look forward to future visits. I would recommend this Dental office to my friends in a New York minute.
Jul 22, 2021
Forestwood Dental staff, Dentists, techs are awesome. They are doing their tasks professionally. I would absolutely recommend families and friends to this Clinic. Keep up Forestwood dental !!! God bless y'all. 😍😍😍👍👍👍👍👍
Jul 22, 2021
Can anyone from the office staff provide me with Dr.Ismael's last name? Its for recommendation and other reviews purposes. This Dr is one of the best at this location. Looking forward for future visits to keep my teeth healthy.
Jul 13, 2021
Excellent dentist with very careful hands. Staff have great customer service skills and the office is clean. I've had my teeth cleaned here twice. It was a painless teeth clean with a painless insertion of x-ray mouth sensor. I also had a painless dental cap procedure. Highly recommend!
Jul 13, 2021
Excellent! Best dentist visit ever
Jul 03, 2021
In 2017when I first met this dentist, I was in so much pain, I could barely function. I came in, in tears. He was very comforting and reassuring. He said don't worry I will help you. He had an assistant named "Promise" at the time, and he kept his promise too. I left 100% better than when I came in. Thank you so much Dr Khoa Nguyen, you and your staff #Rock
Jul 02, 2021
Going to Forrestwood is always a great experience. I've been a patient of Dr Nguyen for over 15 years and they are always nice, professional and take good care of their patients. Highly recommend Forrestwood to anyone looking for great dentistry.
Jun 29, 2021
Everyone here is awesome!!! All the care here is awesome!!! Highly recommend.
Jun 25, 2021
The office is amazing the staff is supportive very compassionate. Unfortunately they could not meet my needs because of insurance issues. I highly recommend this place. You won't regret it
Jun 24, 2021
This is the first dentist I have been to in a long time - after almost 30 years - they put me at ease and helped with my dental anxiety. I've been seeing them for over a year and my dental anxiety is a little bit less each time.
Jun 19, 2021
I did my regular cleaning and really satisfied with Ms. Luna (Nguyet). She cares about her patient and gives best advice for my teeth health
Jun 15, 2021
Quick, efficient, and keeping my teeth awesome!
Jun 09, 2021
Excellent staff friendly and cheerful
Jun 08, 2021
Everyone is so nice. Highly recommend for all ages.
Jun 03, 2021
I had a wonderful experience from the time I walked in the door at Forestwood Dental until I left the office. Everyone was super friendly and professional. The cleaning, xrays and exam were painless. Everyone was concerned about my comfort and explained everything along the way. I have no fear about going back for 1 filling. I would recommend Forestwood Dental to anyone who has a fear of dentists, especially Dr Khoa.
Jun 02, 2021
Great office! Very caring and professional. I liked the hygienists too, they're good at comforting people.
Jun 01, 2021
I have been here several times and can't say enough good things. They are super friendly and knowledgeable. I have dental anxiety but everyone from start to finish made me feel at ease. The work that I needed was done professionally and efficiently. Would definitely recommend.
May 29, 2021
I came to know about this dental office through my coworkers. So when I have toothache I know where to come. The staffs are super nice and friendly and break down everything for me to understand
May 25, 2021
Thanks. Excellent service.