Why I like
Smiles By Woehst
1520 Green Oak Pl # A
Humble, TX 77339
Get directions
(281) 358-0003
http://www.smilesbywoehst.com
Since 1975, Smiles by Woehst has been serving the Kingwood, Livingston, and Northeast Houston areas with top-quality orthodontic care. Dr. Woehst is a friendly, family-oriented orthodontist who puts his patients first.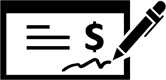 Read Reviews
Sep 14, 2019
Everyone is very friendly and it's a very peaceful atmosphere. Dr. Woehst is so kind and has a done a great job with my child's smile in just a few months.
Sep 12, 2019
They are all truly interested in you as a person not just as a patient. They greet you immediately when you enter the office and engage you in conversation as to how you are and how your treatment is going.
There are few offices that care so much for their patients. I am certainly glad I am one of theirs!
Sep 10, 2019
I LOVE Dr. Woehst office. The staff is very welcoming and friendly.
Sep 09, 2019
Very informative and on schedule
Sep 05, 2019
Highly recommend Dr Woehst!! My daughter has a gorgeous smile and my so. Is well on his way!! Dr. Woehst and staff are %100 professional and efficient and most importantly treat you like family!! Dr Woehst is hands down the absolute BEST in the Orthodontics.
Sep 05, 2019
Supper friendly staff! Office feels like you're at home, would recommend everyone to come here
Sep 02, 2019
I li e Dr Worhst and his staff!!
Aug 28, 2019
I like smiles by Woehst because they are so nice and helpful and they gave me a beautiful smile 😁
Aug 28, 2019
I love these guys! Very nice. I would recommend them anyday.
Aug 28, 2019
Dr. Woehst is wonderful! He polite, kind and has years of experience! Both of my sons go to him and really like him.
Aug 22, 2019
Dr. Woehst and his staff are great! We've been going to him for years! I highly recommend him!!
Aug 22, 2019
Very friendly environment Dr. W is AWESOME!!! Did a great job on my son's teeth.
Aug 21, 2019
All the staff are so nice and treat you like family. Dr Woehst is an expert with kids and teens. He made my son feel comfortable with getting braces and all the new responsibilities that come with them.
Aug 21, 2019
I like Dr. Woehst. Kind man. Seems very knowledgeable and capable. Support staff are very friendly and helpful.

Good cookies.
Aug 21, 2019
Cause they have a good attitude, they are really good people and will take care of you at all time 😊😊
Aug 21, 2019
They are AMAZING.
Aug 21, 2019
Dr. Whoest and his staff are so friendly and make you feel at home. They really care about you!
Aug 20, 2019
He is the best ortho in town