Why I like
Smiles By Woehst
1520 Green Oak Pl # A
Humble, TX 77339
Get directions
(281) 358-0003
http://www.smilesbywoehst.com
Since 1975, Smiles by Woehst has been serving the Kingwood, Livingston, and Northeast Houston areas with top-quality orthodontic care. Dr. Woehst is a friendly, family-oriented orthodontist who puts his patients first.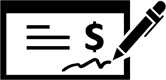 Read Reviews
Jul 16, 2019
Dr. Woehst is the best! In my interactions with him, he has been professional, patient, and caring. Not only does he have the technical skills and experience, but he really goes the extra mile for each individual. You can tell he takes pride in the work he does and has a passion for it! Not to mention, walking into his offices- you really are met with smiles and such a happy and positive environment. I highly recommend trusting Dr. Woehst with your smile!
Jul 06, 2019
Everyone was extremely professional and super nice. My girls had a blast visiting Dr. Woehst. They especially loved the flavored gloves!
Jul 06, 2019
What an exceptional group of people! Everyone was very welcoming and caring toward every individual that stepped in the office! You can definitely tell God is a big part of the individuals in the office. Great work and Great team!
Jul 06, 2019
I couldn't possibly be more pleased with Dr. Woehst and his staff. They are friendly, knowledgeable and have a great work ethic. I love this place! And, yes I know it is a dentist office.
Jul 06, 2019
In some offices the parents are not allowed to come back to the treatment areas with their children. Dr. Woehst encourages us to come back so that we can stay informed on the treatment progress and if there are any oral hygiene problems.
Jul 06, 2019
We went for my son's consultation and were absolutely astounded at the quality of service. Dr. Woehst was friendly and easy to talk to. He discussed my son's treatment plan and used dental models to explain what he would do. I asked him if he could take a quick peek at my daughter's teeth to see if she would need braces and he said "Sure!" and looked in her mouth. He noticed a small chip she had in her front tooth and said he would be happy to fix the chip AND HE DID right then! My daughter was so happy! Awesome!
Jul 06, 2019
Dr. Woehst recommended a retainer for my 9 year old when others were recommending him wearing braces at 9 and then again at 12. Dr. Woehst is very reasonable and down to earth. The office staff is very knowledgeable about services, costs, and payments. They always make us feel special, even though they see many patients a day.
Jul 06, 2019
I love Dr. Woehst. His staff is so friendly! I love the professionalism and patience I receive from his office. I would absolutely recommend them to my family and friends! My son loves coming here and is very comfortable with everyone. To me, that means more than I can express!
Jul 06, 2019
Friendly and understanding personnel that are very helpful with all levels of treatment and scheduling of appointments. Dr. Woehst is a great orthodontist who discusses your ongoing treatment at each appointment. I would highly recommend this office if you are planning on getting orthodontic treatment.
Jul 06, 2019
In the many years I have been a patient, EXCELLENCE sums it up. The entire staff is professional and wonderful to interact with. I truly appreciate the service and attention. Thanks!
Jul 06, 2019
It is so good to see an orthodontist who still treats each patient as a person. I have seen many offices who treat you as a number. This is never the case here! They always take such good care of you. The staff knows your likes, dislikes and hobbies. They send cards in the mail for accomplishments! It made my daughter's day to get a card in the mail, and to be surprised by the b-day basket when she was at the office on her birthday. My little ones love the cookies! Dr. Woehst is a great orthodontist and I will be bringing my other two daughters to him when they need treatment!
Jul 06, 2019
BRACES!!! At my age! Yes, and what a difference they make. Dr. Woehst made my smile beautiful, but more importantly, I can chew and enjoy eating. I had no idea what I had missed for 57 years. I look back at pictures before my braces and wonder why I waited. Dr. Woehst has the skills and techniques to help everyone with any dental problem. Today I smile because Dr. Woehst's talents smiled on me. If you are wondering or questioning about orthodontic work, call Dr. Woehst today and begin a new way of life with a new smile.
Jul 06, 2019
Dr. Woehst and his staff are awesome! Their professionalism and friendliness are always top notch. At the onset, Dr. Woehst presents himself as a very caring orthodontist. Simply by monitoring movement of teeth on younger potential patients without even a thought of collecting any fees, Dr. Woehst shows that he cares while making recommendations and providing future expectations. Once it's time to actually tackle the braces and their related expense, no one who was monitored by him would ever consider NOT using his services! He also has proven very generous when one of our children's teeth shifted several months after braces were removed. He offered to re-brace them and continue care for her free of charge. These efforts show how much Dr. Woehst cares about his patients and not about his own benefit! What a professional and good-hearted man!
Jul 06, 2019
Our experience with Dr. Woehst's office has been nothing but pleasant. The staff is extremely helpful and friendly, and any paperwork is handled efficiently. One very important detail is that we're able to schedule Rebecca's visits to fit our schedule, which is pretty hectic. I know that she is very happy with her results and, since we're convinced of the level of care she's receiving, we'll be making arrangements to bring in our other daughter, Allison, soon. Thank you so much for being our orthodontist.
Jul 06, 2019
We really appreciate Dr. Woehst getting us in and out for our appointments without a long wait. This is especially important for those of us who work.
Jul 06, 2019
From the time you walk in the door to when you leave there is a consistent, extraordinary level of professionalism and caring service from the whole group. Service of this level is very rare in our world today. The fact that it was not a one-time occurrence, but rather every visit over many months, is even more significant. It has to be experienced to be believed and along with that you get your smile improved in more ways than one.
Jul 02, 2019
Always great work !.. And the nicest people..
Yes I would recommend smiles by woehst.
Jul 02, 2019
Staff is very friendly. Dr. Woehst is Christian man who cares about his patients.
Jul 02, 2019
I bring my kids to Dr. Woehst for orthodontic treatment because I can trust his knowledge and experience. I know he will provide my kids with the best treatment possible.
Jul 01, 2019
Best orthodontist around!!