Why I like
Nasir Orthodontics
1011 Augusta Dr., Suite 203
Houston, TX 77057
Get directions
713-781-4457
http://www.nasirortho.com
At Nasir Orthodontics, our top priority is to provide the highest quality, personalized orthodontic care for you in a friendly and comfortable environment. Whether you're an adult, teenager or child, Dr. Nasir and his knowledgeable staff are committed to helping you achieve the smile you deserve – healthy and beautiful.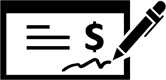 Read Reviews
Mar 17, 2019
Great customer service and interaction by the entire staff and Dr. Nasir. My teeth look amazing! So pleased with the results of my Invisalign. Highly recommend this practice.
Jan 21, 2019
Their understanding and provide the best customer service ever! I am very happy with Dr. Nasir and his staff is wonderful.
Dec 21, 2018
I have been a patient for one year. The staff is very professional and prompt. I would recommend Dr. Nasir. He and the staff explain what they are doing and they provide products as needed. The receptionist works with me in coordinating my appoints with my dentist for my quarterly cleanings. (Dentist prefers wires removed prior to cleaning teeth)
Dec 21, 2018
They provide prompt professional service.
Dec 07, 2018
Courteous, efficient, friendly, timely and lets me talk football (wink)
Dec 03, 2018
I highly recommend Dr. Nasir for Invisalign treatment. He applies the artistry and technical skill of an architectural engineer to the task of preparing the teeth surfaces to hold the Invisalign trays he creates to meet each individual patient's needs. He and his staff are warm and personable while being ultimately professional. (His offices offer a full range of Orthodontic services; not just Invisalign.) I highly recommend~
Karen
Nov 15, 2018
Awesome staff! Everyone is kind and professional!
Oct 12, 2018
My appointments are always on time. The staff is very pleasant and professional. Dr. Nasir is extremely kind and patient. The "finished product" has exceeded our expectations.
Aug 19, 2018
Dr. Nasir and his staff are kind and professional, explaining thoroughly what might be done and why.
I left the office feeling fully confident in his abilities and in his integrity.
Jul 22, 2018
Everyone on your staff is so attentive and kind. I always look forward to my appointments because everything will go smoothly. I love being able to choose different colors of bands! I've been a patient of Dr Nasir's for awhile, and I'm glad he's doing my braces.
Jul 12, 2018
Excellent care and always a pleasant experience

Jul 02, 2018
Great friendly staff and one of if not THE best orthodontist in Houston. I actually really enjoy and look forward to my appointments here.
Jul 01, 2018
Every aspect of Dr. Nasir's practice is exceptional. Appointment setting, receptionist, payment plans, and of course results.
I have enjoyed every minute of this experience and more importantly so has my daughter. She loves the entire practice even on the days she leaves with her tightened braces. Her smile looks amazing and it hasn't taken that long at all! If I could give the practice 10 stars I would!
Jun 24, 2018
Nasir Orthodontics is amazing. I cannot say enough wonderful things about Dr. Nasir and his expertise!!! The entire staff is knowledgeable and professional and makes us feel like family every time we arrive. Dr. Nasir is the ONLY orthodontist I would trust with my children's smile and health!
Jun 23, 2018
Everyone is extremely friendly. I look forward to my appointments and I enjoy seeing the staff each time I go.
May 24, 2018
Dr Nasir is great ! Very personable and explain treatment in detail. Never rush to do treatment and will do as needed ! His team are very nice and caring !
May 21, 2018

Very timely in care. I am seen within minutes of my appointment.
Friendly and efficient office staff.
May 17, 2018
Superb and sublime quality of service with a staff that exhibits boundless compassion and care
May 14, 2018
Excellent service.
May 04, 2018
Great staff! Great doc!