Why I like
Nasir Orthodontics
1011 Augusta Dr., Suite 203
Houston, TX 77057
Get directions
713-781-4457
http://www.nasirortho.com
At Nasir Orthodontics, our top priority is to provide the highest quality, personalized orthodontic care for you in a friendly and comfortable environment. Whether you're an adult, teenager or child, Dr. Nasir and his knowledgeable staff are committed to helping you achieve the smile you deserve – healthy and beautiful.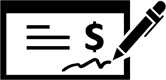 Read Reviews
Nov 08, 2021
Dr. Nasir has been our Ortho for many years. He did my braces about 10 years ago and my teeth still look awesome! I referred my best friend to him as well for her Invisalign treatment. He is also currently in the final week of my 15 yr old daughters treatment for braces. We love Dr. Nasir and would definitely recommend him to anyone looking for an Orthodontist. We live in Cypress which is about a 35 min drive from his office. Not exactly super close but we love him and trust his work so we make the drive!!
Jul 21, 2021
I spent 2 years taking my son to see Dr. Nasir for braces. I can't say enough great things about Dr. Nasir and his staff. I did get a second opinion before deciding on Dr. Nasir. The difference was night and day. From the very first consultation, Dr. Nasir was very thorough. He takes time to explain everything very clearly and makes sure you understand every facet of treatment. There is no rush. Service is very personalized. Dr. Nasir also expects the same from his staff. I will recommend Dr. Nasir for braces every time.
Jul 04, 2021
Dr Nasir performed my orthodontic treatment, 25 years later my teeth still look amazing
Thanks to dr Nasir!
Jul 13, 2020
I am periodontist and Implantologist and have known Dr. Nasir for over 30 years both as a great friend and colleague. He is the best Orthodontist in Houston and surrounding areas. Not only is he is the only Orthodontist I refer all my patients to for treatment, he has treated my nieces who I am jealous because of their beautiful smiles as a result of Dr Nasir
Feb 02, 2020
I always look forward to the professional and friendly experience
Nov 08, 2019
Because Raja Nasir is the best orthodontist in town!
Oct 04, 2019
The staff are friendly and very informative about what will be going on at each appointment. I always get in and out without delay. Dr. Nasir is wonderful! He takes the time with his patients to explain his plan, answer any questions or concerns which made me feel a part of the process. He obviously has a passion for making beautiful smiles and I would not trust anyone else for the job! If I could give 10 stars I would!!
Sep 20, 2019
Great staff and atmosphere. My daughter feels very comfortable there. They are very committed to their clientele.
Sep 14, 2019
I always enjoy going to see Dr. Nasir and his staff because everyone is always friendly and happy to see you. Never need to wait very long. Great team!!!
Sep 07, 2019
You came highly recommended. After researching others and with recommendations, our experience has not disappointed. Well developed treatment plan that was communicated to us. Payment plan with no surprises. On time appointments. We have one last follow up appointment. My son's smile says it all! Thank you Dr. Nasir and Staff.
Aug 30, 2019
I have been going to Dr. Nasir since May 2017. Every time I have an appointment, I feel a warm welcome from the friendly staff. The wait times have always been low and I am seen promptly. Dr. Nasir is highly knowledgeable and provides answers to questions I have in a very cogent manner. He always goes out of his way to tell me exactly what he and his team are trying to do with my teeth. The rapport that he has built with me suggests that he is like that every single patient that comes through his office. He is also very personable and takes time to check in with me on an individual level too. I highly recommend his and his staff's services. A++
Aug 26, 2019
Precision orthodontics extraordinaire! Thanks to Dr. Nasir
Aug 09, 2019
8/9/2019
I like Nasir Orthodontics because they are very professional.
His entire staff is so pleasant and accommodating.
I have been a patient for over a year and a half. I have no complaints.
I am very satisfied with the orthodontic work done.
Thank you all.
Jun 23, 2019
Everything is amazing with Dr Nasir. You never wait for your appointment, their work is top notch and everyone in the office is so nice. I
Jun 20, 2019
We love Dr. Nasir and his staff! They are very professional yet personable! The practice is very clean practice and inviting! My kids feel at ease while they are there!
Jun 16, 2019
Very professional and friendly. Busy office but scheduling has never been a problem.
Jun 16, 2019
Professional and feiendly
Jun 09, 2019
I went in for a consultation and the entire staff was remarkable. It was easy to get an appointment and I got a lesson on orthodontics 101 which was quite helpful in my decision making. There was absolutely no pressure from anyone in the office and once I decide to move forward with correcting my teeth I will definitely use this office. Thanks to all for a great first experience with your office
May 17, 2019
Taking the time to review each step of the process, discuss various options of treatment, and ultimately how each phase will unroll is where Dr. Nasir shines. It is evident that he is well informed on the latest treatments and knows how to translate that in a way for his patients to understand in concrete terms. We left his office with the understanding of not only what would be happening, but when and how and we were able to discuss all of this with others!
May 03, 2019
Everyone on the staff is wonderful...couldn't ask for better experience!