Why I like
Sidney M. Craft, Jr., D.D.S., Inc.
13231 Champion Forest Drive ste 303
Houston, TX 77069
Get directions
(281) 444-8481
http://www.craftortho.com
marty@craftortho.com
Dr. Sidney M. Craft, Jr. has two convenient locations in the Champions area and The Woodlands, Texas. Dr. Craft and his staff work together to create a healthy, relaxed environment, delivering stunning treatment results. We believe building relationships is vital to our success. With cutting-edge technology and clinical experience, we are able to provide you with the best treatment options.
The Woodlands Office Location: 9303 Pinecroft Ste 240 The Woodlands, TX 77380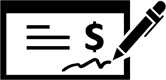 Read Reviews
Sep 12, 2018
Dr. Craft knows what he is doing. He is a very kind, caring and pleasant professional. Plus, he talks in a manner which is a credit to his professionalism.
Sep 10, 2018
We met Dr. Craft after our move to The Woodlands over a decade ago. Beginning with the eldest, he has been our orthodontic specialist through three of our children and also myself. Over the years, I have witnessed consistency of exceptional care that is taken to perfect smiles and functionality of bite that will last a lifetime.
Sep 08, 2018
Approach to dental care, top notch staff. Sidney is a true professional and takes great care with each patient.
Sep 08, 2018
Professional, kind, awesome staff
Aug 03, 2018
Great doctor and staff. Saw a smile that I liked years ago on an album cover and found out he treated her. That smile, I've come to realize, is his signature. Fitting the smile to the face. He has treated all four of my kids and I couldn't be happier with their results. Beautiful smiles and teeth on each one. Very thankful for Dr Craft.
Jul 18, 2018
This place made my crooked smile into a perfect smile.
Jul 12, 2018
Dr. Craft is a highly skilled Orthodontist. I recommend him to all my friends and family!