Why I like
Sidney M. Craft, Jr., D.D.S., Inc.
13231 Champion Forest Drive ste 303
Houston, TX 77069
Get directions
(281) 444-8481
http://www.craftortho.com
marty@craftortho.com
Dr. Sidney M. Craft, Jr. has two convenient locations in the Champions area and The Woodlands, Texas. Dr. Craft and his staff work together to create a healthy, relaxed environment, delivering stunning treatment results. We believe building relationships is vital to our success. With cutting-edge technology and clinical experience, we are able to provide you with the best treatment options.
The Woodlands Office Location: 9303 Pinecroft Ste 240 The Woodlands, TX 77380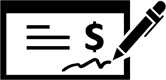 Read Reviews
Sep 21, 2019
I like the friendly , competent manner that all the staff portrays. There is no question in my mind that my great grandson will have absolutely beautiful teeth when we finish. Dr. Craft will have it no other way.

Sep 12, 2019
Prompt, professional, and courteous...
Love my Orthodontics with the Dr. Craft team!!!
Sep 06, 2019
The staff is always so friendly and helpful.
Aug 14, 2019
He is very nice and informative and doesn't rush you out the door - he explains what is going on and your progress.
Aug 14, 2019
Dr. Craft is a connoisseur when it comes to rectifying oral problems. His results are amazing. I've been more than happy with the results for my sons...from fixing a prominent over bite to correcting a cross bite.
Aug 12, 2019
Prompt, courteous, professional!!!
Aug 10, 2019
I have had 5 people in my family get braces with Dr. Craft, and every experience has been very positive. His staff is friendly and helpful, his office is clean and inviting, and, most importantly, I completely trust the care Dr. Craft gives my family. His knowledge and experience, I feel, exceeds that of the other orthodontists in the area. I highly recommend him.
Aug 03, 2019
Dr. Craft isn't satisfied in anything but perfection in his practice. His confidence in his treatment options and his years of experience engender the confidence I have in the care he provides. His staff are a reflection of his leadership and are not only well trained professionals but personable and attentive.
Jul 13, 2019
I appreciate the personable service Dr. Craft provides. His staff knows you by name and demonstrates genuine care.
Jun 13, 2019
He and his entire staff are always very pleasant, friendly, and yet professional.
I am very pleased with the results of their efforts.
FIRST CLASS!!
Jun 12, 2019
Personalized service at its finest! Dr. Craft analyzes each patient to do what's right for their own personalized treatment plan, even if it's not what you would expect. For that, I applaud him. His staff is just outstanding. I truly appreciate their kindness.
Jun 06, 2019
Extremely nice and thorough staff and doctor.
May 24, 2019
Professional, on time, customer service a priority
May 04, 2019
Great service
Apr 17, 2019
Everyone there is very nice! Also every visit is quick and easy!
Apr 17, 2019
Everyone on the staff is very professional, friendly and yet very one-on-one with me as a patient.
Dr. Craft is one of the very nicest professional individuals.
Mar 29, 2019
Good results. Great office staff. Dr Craft is easy to talk to, listens and always makes time for his clients.
Mar 23, 2019
I like Dr. Craft because he cares about his work and dedicated to achieving the goals for patient and doctor.
Mar 21, 2019
Dr. Craft and his staff are both professional and personal. My Invisalign treatment process has been remarkably stress free. I hate to admit it but, I really like going in to see everyone! Thank you, Pauline