Why I like
Sidney M. Craft, Jr., D.D.S., Inc.
13231 Champion Forest Drive ste 303
Houston, TX 77069
Get directions
(281) 444-8481
http://www.craftortho.com
marty@craftortho.com
Dr. Sidney M. Craft, Jr. has two convenient locations in the Champions area and The Woodlands, Texas. Dr. Craft and his staff work together to create a healthy, relaxed environment, delivering stunning treatment results. We believe building relationships is vital to our success. With cutting-edge technology and clinical experience, we are able to provide you with the best treatment options.
The Woodlands Office Location: 9303 Pinecroft Ste 240 The Woodlands, TX 77380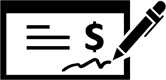 Read Reviews
Nov 17, 2018
Dr. Craft and his staff are people that work beyond excellence. Dr. Craft is extremely detail oriented, He did an excellent job with my two sons and myself. We now are enjoying our beautiful smiles!!! Thank you Dr. Craft and Staff!!
Nov 16, 2018
Very comprehensive consultation
Nov 15, 2018
Dr. Craft is an extraordinary orthodontist that strives for the very best possible results! He takes tremendous time continuously evaluating the treatment plan and considers so many aspects beyond merely straightening teeth. Dr. Craft is dedicated and committed to his patients, their appearance, long-term results and health benefits. After all of the years he has been practicing, its truly inspiring to witness his outstanding and tireless approach to orthodontics. Dr. Craft exceeds ALL expectations!!!
Nov 10, 2018
The quality of his results
Nov 04, 2018
I like Sidney Craft because he is a perfectionist when it comes to orthodontics. My two children: Eric and Kristen (42 & 44) have beautiful full smiles- thanks to Dr Craft. Now Years later he has given me straight teeth and a gorgeous smile. Even though I now wear a retainer he is constantly tweaking to help me keep my smile. Hope he never retires. His office staff are courtesious, efficient and very friendly.
Oct 17, 2018
They are all kind, friendly and well informed.
Oct 16, 2018
His professionalism, knowledge of his business, the warmth and friendliness of everyone in his office. And most of all making sure all his patients have a beautiful smile!!!
Oct 15, 2018
We like the pleasant welcome we receive each time we arrive. The staff is not only professional, but happy and friendly.


Oct 15, 2018
Sidney treated all three of my children with wonderful outcomes. Their staff is professional, considerate and flexible.
Oct 11, 2018
Dr. Craft as well as the entire staff is very courteous, friendly and at the same time, very professional.
Prior to any procedure to be done, everything is explained and the opportunity to ask questions is proposed.
Oct 06, 2018
The staff are kind and very efficient. Dr Craft communicates well and ensures that all of your questions are answered.
Oct 04, 2018
Kind, knowledgeable and trustworthy
Oct 04, 2018
Dr. Craft is excellent at what he does! My teeth are looking beautiful! I am so pleased. Thank you!
Sep 30, 2018
Quality work with a very friendly atmosphere.
Sep 28, 2018
Not only is he Professenal but is a very kind & caring sole with a huge Heart!
Sep 27, 2018
Dr Craft is very thorough and treatment is painless and quick.
Sep 26, 2018
I have great experience when I took my son to Dr. Craft's office for bracesl. He gave professional advise and best services.

Sep 12, 2018
Dr. Craft knows what he is doing. He is a very kind, caring and pleasant professional. Plus, he talks in a manner which is a credit to his professionalism.
Sep 10, 2018
We met Dr. Craft after our move to The Woodlands over a decade ago. Beginning with the eldest, he has been our orthodontic specialist through three of our children and also myself. Over the years, I have witnessed consistency of exceptional care that is taken to perfect smiles and functionality of bite that will last a lifetime.
Sep 08, 2018
Approach to dental care, top notch staff. Sidney is a true professional and takes great care with each patient.