Why I like
Sidney M. Craft, Jr., D.D.S., Inc.
13231 Champion Forest Drive ste 303
Houston, TX 77069
Get directions
(281) 444-8481
http://www.craftortho.com
marty@craftortho.com
Dr. Sidney M. Craft, Jr. has two convenient locations in the Champions area and The Woodlands, Texas. Dr. Craft and his staff work together to create a healthy, relaxed environment, delivering stunning treatment results. We believe building relationships is vital to our success. With cutting-edge technology and clinical experience, we are able to provide you with the best treatment options.
The Woodlands Office Location: 9303 Pinecroft Ste 240 The Woodlands, TX 77380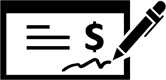 Read Reviews
Mar 23, 2019
I like Dr. Craft because he cares about his work and dedicated to achieving the goals for patient and doctor.
Mar 21, 2019
Dr. Craft and his staff are both professional and personal. My Invisalign treatment process has been remarkably stress free. I hate to admit it but, I really like going in to see everyone! Thank you, Pauline
Mar 11, 2019
The staff is very welcoming and precise!
Mar 10, 2019
Dr Craft provides a most excellent experience and I have had nothing but good experience of the times I've gone.
Mar 08, 2019
Professional and friendly staff. Efficient appointment process. Follow up reminders. And unlike many in the medical field, Dr. Craft and his team meet the appointment time. I cannot recall if I have ever waited more than 5 minutes to be called into the exam chair for my check up. As a busy business person, my schedule and time are important to me. I make the effort to be on time and I appreciate the effort on Dr. Craft and his team to make my visit efficient and pleasant. But most important, it is clear Dr. Craft is the best in his field. Thank you
Mar 07, 2019
The staff is very friendly, and they are always on schedule- I've never had to wait more than a couple minutes upon arriving for my appointment. I also don't doubt that they care and want me to have a good experience with my treatment.
Feb 21, 2019
Dr. Craft is extremely knowledgeable and takes an individualistic approach when developing a treatment plan for his patients. Staff is also very friendly and highly skilled!
Feb 21, 2019

Everyone who works there is so kind and caring!
Feb 20, 2019
Friendly staff! Very little if any wait time before appointments.
Feb 15, 2019
They are the nicest people you will ever meet.
Feb 07, 2019
It is a pleasant experience to go to Dr. Craft's office as I don't have to wait to see the Dr. and his assistants are always very pleasant and thorough with their expertise. Dr. Craft is always there to oversee their work and he is always very friendly. I have great confidence in Dr. Craft's work and have seen proof of his excellence with several of my grandchildren.
Feb 02, 2019
Absolutely a wonderful experience. I couldn't be more pleased with the results. I would highly recommend Dr. Craft.
Feb 02, 2019
He comes highly recommended and he takes pride in the care he provides his patients
Jan 31, 2019
One word: EXCELLENT!!!
Jan 25, 2019
I like the way he talks to the patients and to the family also.
Jan 21, 2019
ease of doing business
Jan 19, 2019
Dr. Craft was recommended to me by a friend. It has been an excellent experience with Dr. Craft, his office and staff. Every appointment was immediate and each was thoughtful.
Dr. Craft made a recommendation for invisoline braces. My experience was successful and shorter than I expected. I would recommend Dr. Craft and his office for anyone. Efficient, thorough and pleasant experience.
Jan 18, 2019
Goes above and beyond to ensure that all work is erfecty done
Jan 11, 2019
Dr Craft gave me a beautiful smile, 17 yrs ago. Now he's doing the same for my 11 yr old daughter. We are so grateful for him. He is the best!!
Jan 10, 2019
Lots of communication about the why & how of treatment.