Why I like
Sidney M. Craft, Jr., D.D.S., Inc.
13231 Champion Forest Drive ste 303
Houston, TX 77069
Get directions
(281) 444-8481
http://www.craftortho.com
marty@craftortho.com
Dr. Sidney M. Craft, Jr. has two convenient locations in the Champions area and The Woodlands, Texas. Dr. Craft and his staff work together to create a healthy, relaxed environment, delivering stunning treatment results. We believe building relationships is vital to our success. With cutting-edge technology and clinical experience, we are able to provide you with the best treatment options.
The Woodlands Office Location: 9303 Pinecroft Ste 240 The Woodlands, TX 77380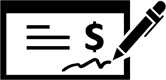 Read Reviews
Jul 13, 2019
I appreciate the personable service Dr. Craft provides. His staff knows you by name and demonstrates genuine care.
Jun 13, 2019
He and his entire staff are always very pleasant, friendly, and yet professional.
I am very pleased with the results of their efforts.
FIRST CLASS!!
Jun 12, 2019
Personalized service at its finest! Dr. Craft analyzes each patient to do what's right for their own personalized treatment plan, even if it's not what you would expect. For that, I applaud him. His staff is just outstanding. I truly appreciate their kindness.
Jun 06, 2019
Extremely nice and thorough staff and doctor.
May 24, 2019
Professional, on time, customer service a priority
May 04, 2019
Great service
Apr 17, 2019
Everyone there is very nice! Also every visit is quick and easy!
Apr 17, 2019
Everyone on the staff is very professional, friendly and yet very one-on-one with me as a patient.
Dr. Craft is one of the very nicest professional individuals.
Mar 29, 2019
Good results. Great office staff. Dr Craft is easy to talk to, listens and always makes time for his clients.
Mar 23, 2019
I like Dr. Craft because he cares about his work and dedicated to achieving the goals for patient and doctor.
Mar 21, 2019
Dr. Craft and his staff are both professional and personal. My Invisalign treatment process has been remarkably stress free. I hate to admit it but, I really like going in to see everyone! Thank you, Pauline
Mar 11, 2019
The staff is very welcoming and precise!
Mar 10, 2019
Dr Craft provides a most excellent experience and I have had nothing but good experience of the times I've gone.
Mar 08, 2019
Professional and friendly staff. Efficient appointment process. Follow up reminders. And unlike many in the medical field, Dr. Craft and his team meet the appointment time. I cannot recall if I have ever waited more than 5 minutes to be called into the exam chair for my check up. As a busy business person, my schedule and time are important to me. I make the effort to be on time and I appreciate the effort on Dr. Craft and his team to make my visit efficient and pleasant. But most important, it is clear Dr. Craft is the best in his field. Thank you
Mar 07, 2019
The staff is very friendly, and they are always on schedule- I've never had to wait more than a couple minutes upon arriving for my appointment. I also don't doubt that they care and want me to have a good experience with my treatment.
Feb 21, 2019
Dr. Craft is extremely knowledgeable and takes an individualistic approach when developing a treatment plan for his patients. Staff is also very friendly and highly skilled!
Feb 21, 2019

Everyone who works there is so kind and caring!
Feb 20, 2019
Friendly staff! Very little if any wait time before appointments.
Feb 15, 2019
They are the nicest people you will ever meet.